Representative CRAIG HALL
Utah House of Representatives - District 33
News
Sunday, July 31, 2016 7:16 PM
Hope you had a fun and safe July! Thanks again for your support and for contacting me regarding any issue you would like to discuss. I hope these newsletters are a good resource for tracking the work of the legislature as it continues during this interim period.
Click on the above link to see all the details from July, including the Interim and Special Session. Also, Election Day is less than 100 days away! It has been such an honor representing the great folks of District 33. I would be humbled to serve my neighbors for another term at the State Capitol. VOTE CRAIG HALL!
---
Sunday, July 31, 2016 7:06 PM
I was able to attend the Salt Lake Pacific Island Business Alliance monthly breakfast again this month. This is a wonderful group that does amazing things. Thanks again Susi Feltch-Malohifo'ou for the invite. It was great to share my passion regarding West Valley, a community I've been part of for almost 30 years. Looking forward to future meetings!

---
Saturday, July 2, 2016 9:06 PM
Summer is here! Click on the above link to see the latest.
It was so great to visit with so many of our neighbors during the month of June at such events as the Westshire Neighborhood Annual Breakfast, and WestFest (including the 5k/10k Fun Run where our campaign sponsored a water station).
Thanks again for your support!



---
Saturday, July 2, 2016 8:58 PM
Late in posting this photo, but this time of year I always look forward to the annual Westshire neighborhood (near 4000 South and 2600 West) breakfast. Fantastic tradition! Great to see so many of our wonderful neighbors this morning. Thanks for the invite!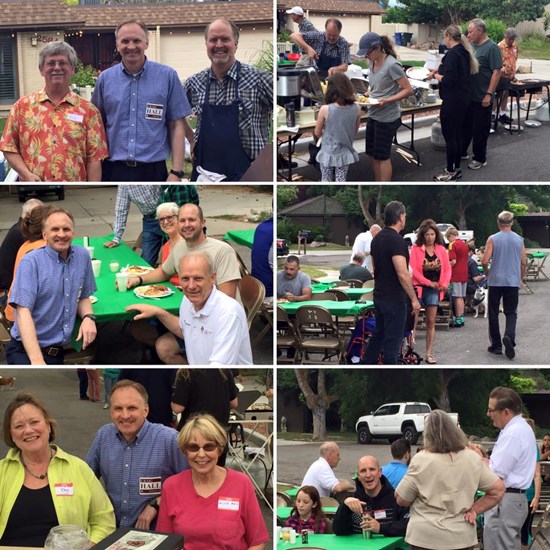 ---
Monday, June 27, 2016 9:59 AM
Thanks to the Utah Business Coalition for recognizing me as one of their 2016 "Legislative Champions." Although we still have work to do, there's a reason Utah's economy is ranked by several major publications as one of the best. It doesn't happen by accident.