Representative CRAIG HALL
Utah State House of Representatives - District 33
News
Thursday, October 11, 2018 10:00 AM
It's hard to believe, but we are just weeks from Election Day. If it hasn't already, your ballot should be arriving in the mail shortly (more in the above link). We have been reaching out to voters within District 33 for months through knocking on doors, being part of community events, meeting voters at events and on their front porch, putting up signs, etc., etc. It has truly been an honor representing the great folks of District 33. I feel good about what we have accomplished over the last few years and humbly ask for your vote to represent our community for another term at the State Capitol.



---
Thursday, October 11, 2018 9:39 AM
---
Thursday, October 11, 2018 9:36 AM
As the ONLY candidate in this race formally endorsed by the state-wide and Granite School District teacher organizations, I was invited to meet with the teachers at the Utah Education Association Convention on Friday. Thanks teachers for all you do and for your support!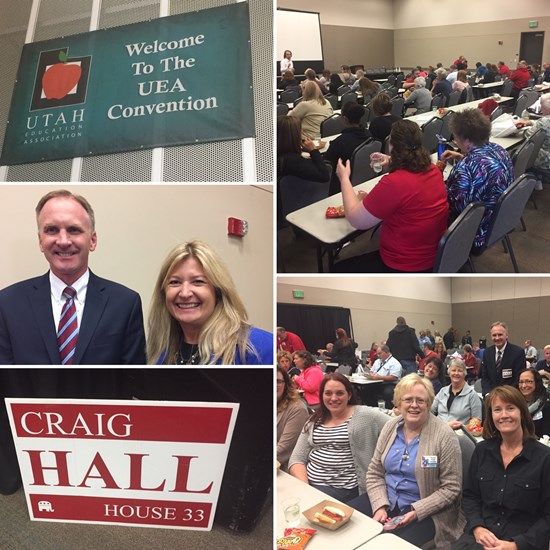 ---
Tuesday, October 2, 2018 10:51 PM
Who do working families support for Dist. 33?
Of the two candidates in this race, ALL of these organizations (and more!) formally endorse Rep. Craig Hall!
So proud to stand strong with working families throughout the state and West Valley. Thank you for your support!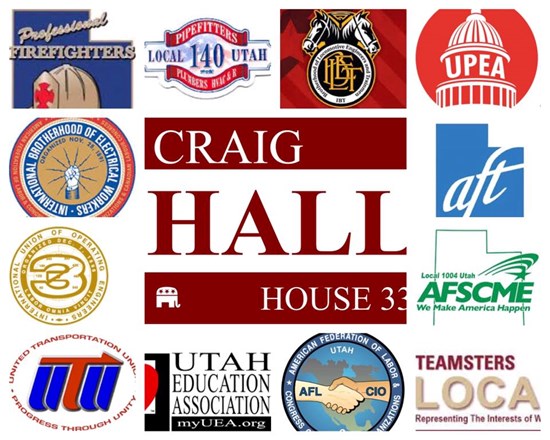 ---
Wednesday, September 26, 2018 8:38 PM
Ribbon cutting at Valley Junior High School! Wonderful remodel just completed. Thanks to all those who came to show their support!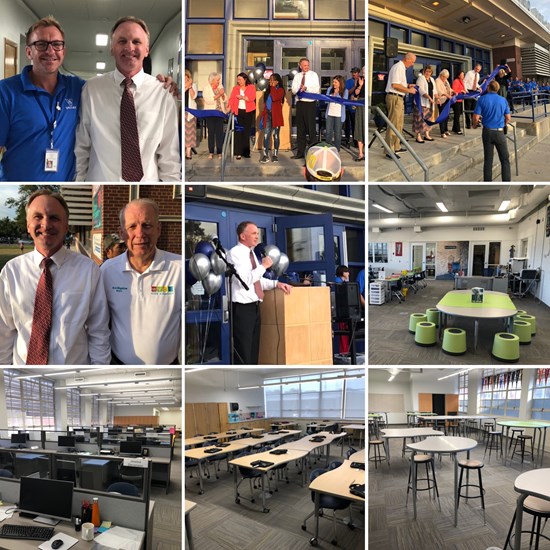 ---
Friday, September 14, 2018 3:21 PM
Great food. Amazing people! It was wonderful seeing so many voters at the Constitution Day Picnic! Thanks for coming!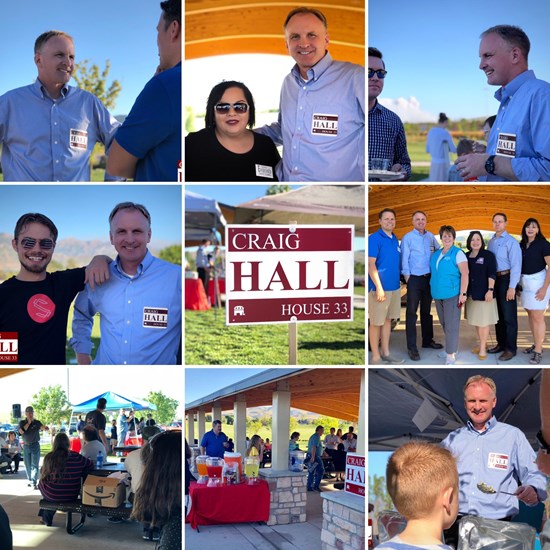 ---
Friday, September 7, 2018 2:56 PM
I am so grateful for all the support I continue to receive for my campaign. This ranges from individuals throughout my District, and organizations that represent different types of groups.
One organization (of many) that has officially endorsed my campaign is the Utah AFL-CIO. This organization represents dozens of employee groups in Utah, including steelworkers, firefighters, letter carriers, railroad workers, electrical workers, etc.
So grateful to receive their support. Thank you!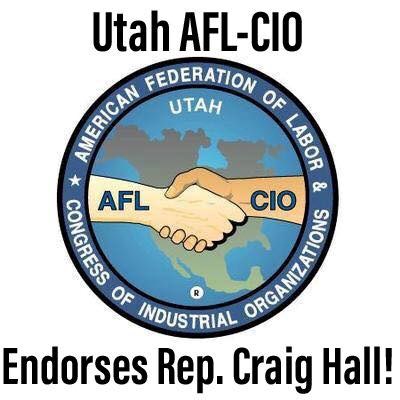 ---
Monday, September 3, 2018 2:33 PM
Fantastic day of campaigning! First attended the Westwood Estates Annual Breakfast (thanks for the invite!). Then canvassed District 33 the rest of the day! Great seeing familiar faces and meeting so many more!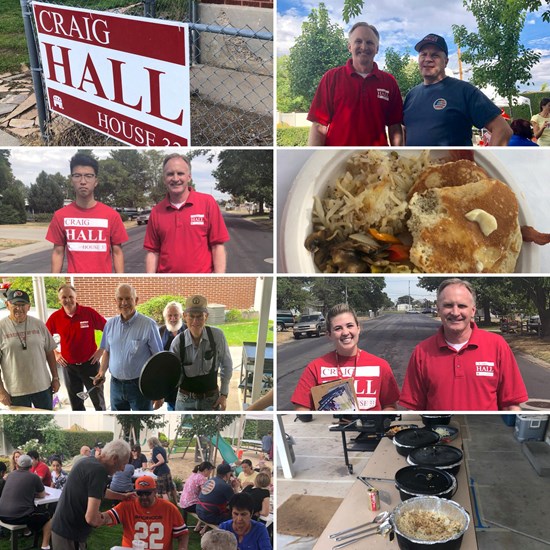 ---
Friday, August 31, 2018 11:10 PM
September is somehow here already! Click on the above link to see the latest from the August Interim Session, how the campaign is going, and events from throughout West Valley. Thanks again for all your support!
---
Tuesday, July 31, 2018 3:27 PM
Summer is flying by! Click on the above link to see the details on the July Interim/Special Session, AND the latest regarding our November 2018 campaign!